Risa's birthday is coming in 12 days! Happy birthday sweet angel! heres a big, BIG pic i got on kakko-ii.
also, NEW LAYOUT FINALLY *le gasp*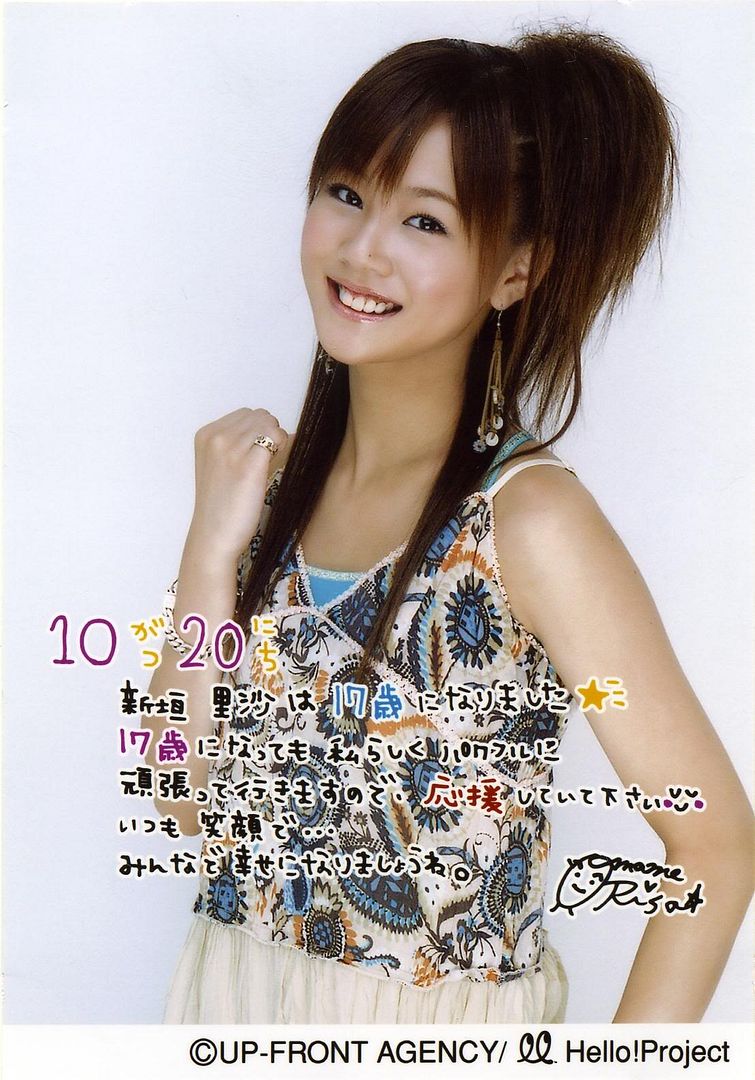 hey, is anyone finding that the releases of Hello! Pro this year have been HUGELY more then years past? i am falling further and further behind!! just stop for a couple of days!!!